Society of St. Andrew
"Then he said to his disciples, 'The harvest is plentiful but the workers are few.
Ask the Lord of the harvest, therefore, to send out workers into his harvest field.'"
Matthew 9:37-38
Gleaning America's Fields ~ Feeding America's Hungry
The Mission
To introduce people to God's grace through meeting their hungers:
Food for the body
God's word for the spirit
Community of love for the heart
Opportunity for those who desire action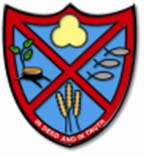 Gleaning
Gleaning is the traditional biblical practice of gathering crops that would otherwise be left in the fields to rot or be plowed under after harvest.
We have the means to end hunger in America as the first step to ending global hunger. In fact, that there is enough food produced now to feed everyone.
Food saved by reducing losses by just 15 percent could feed more than 25 million Americans every year at a time when one in six Americans lack a secure supply of food to their tables.
In 2022, UPC members gleaned 2500 pounds of corn and 600 pounds of apples.  We also coordinated the gleaning of an additional 2.25 tons of apples.  All gleaned produce was donated to the Northern Illinois Food Bank.
Be a part of the solution to area hunger, volunteer in 2023.   Contact Cinda to sign-up (required).
Additional gleaning can be done through Prairie Crossing Farms.  Gleaning at Sandhill Farm begins on Sunday, June 19 from 1 – 5 p.m. and continues on Sundays (except July 3) throughout the summer, depending on crop availability. You can come for all or part of the time.  These crops benefit local food pantries and the Northern Illinois Food Bank.  Email gleaning@libertyprairie.org to join the gleaning program email list.
For more information:  Phone: 800-333-4597    Society of St Andrew
Ways you can help
Volunteer

Drivers are needed to transport the gleaned produce.

Gleaners are needed to help pick the produce.  The amount of food that could be saved to give to those in need could be greatly increased if we had more gleaners.  Strong youth and men are especially needed.

Spread the word: Tell others about gleaning.  Ask any farmers you know if they would be willing to have their fields gleaned after their last harvest.

Pray for this mission